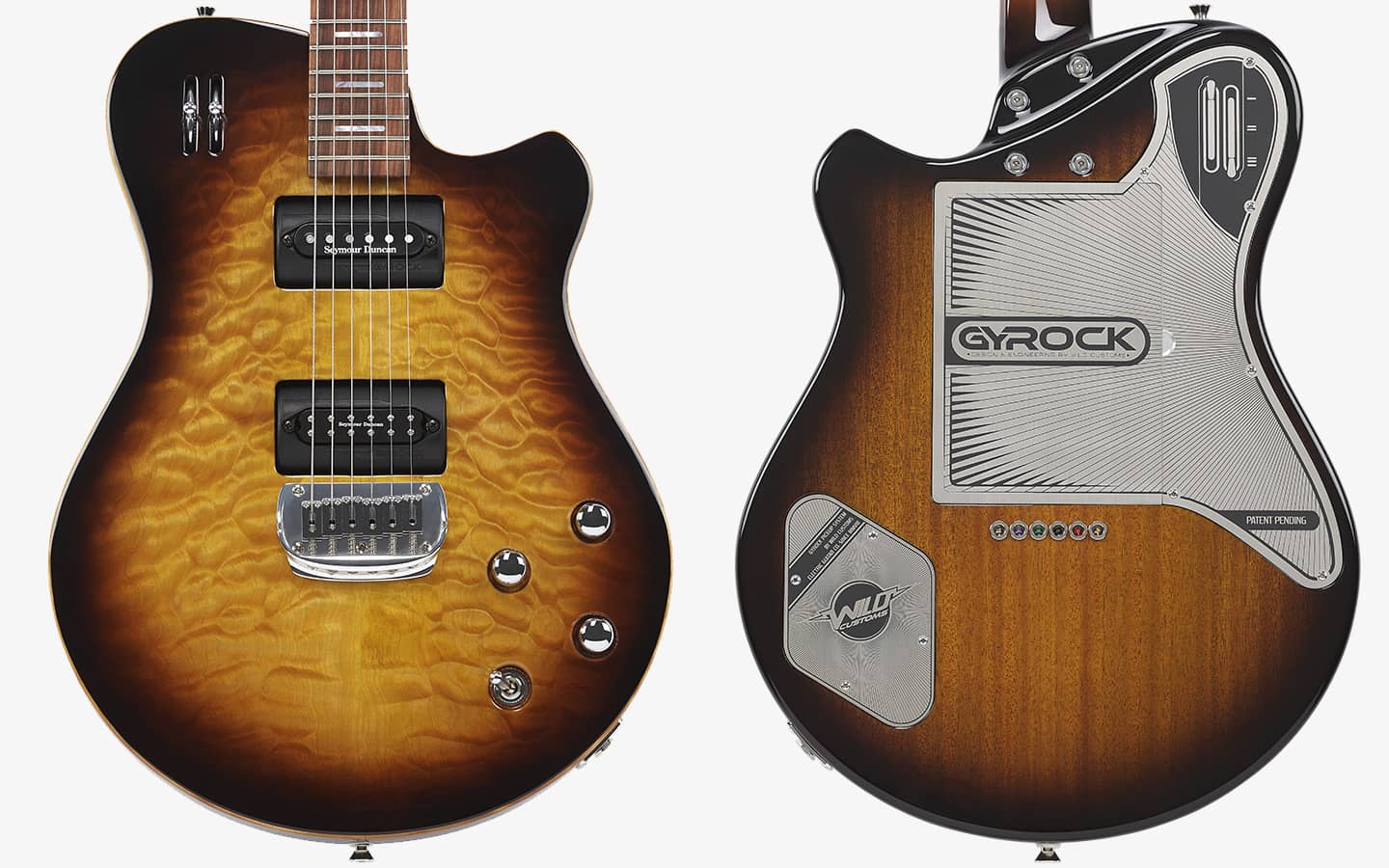 One guitar to Rock them all
Changing your guitar tone has always meant rewiring your guitar with new pickups. It's not the case anymore. Gyrock is a revolutionary concept that enables to load up to 6 pickups on a single guitar and to switch from one pickup to another in a split second thanks to the two shifters always available at your fingertips.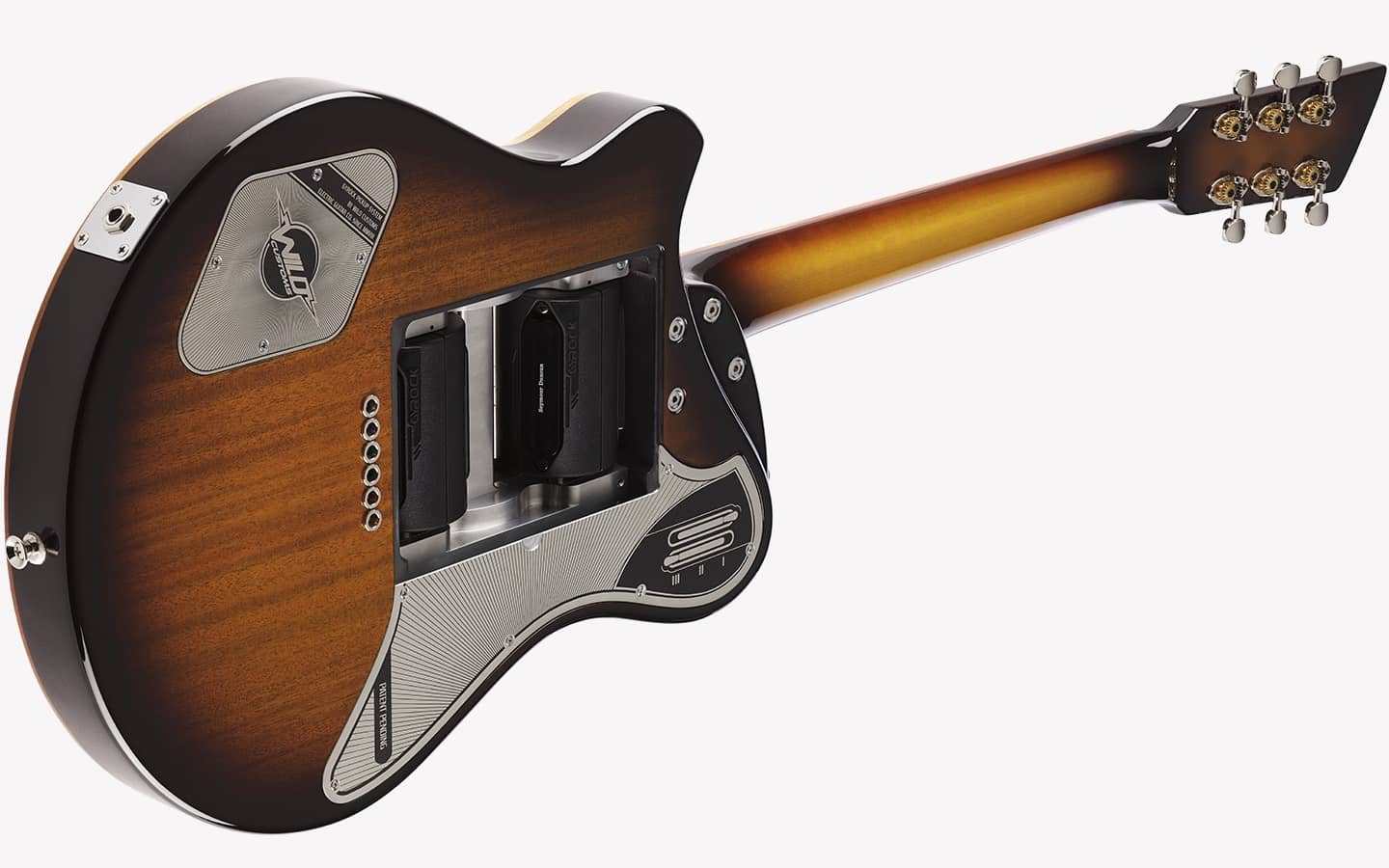 A groundbreaking musical experience
Gyrock is a patent-pending technology developed by Wild Customs providing limitless options to your guitar. The Gyrock system is exclusively available on Wild Custom Guitars.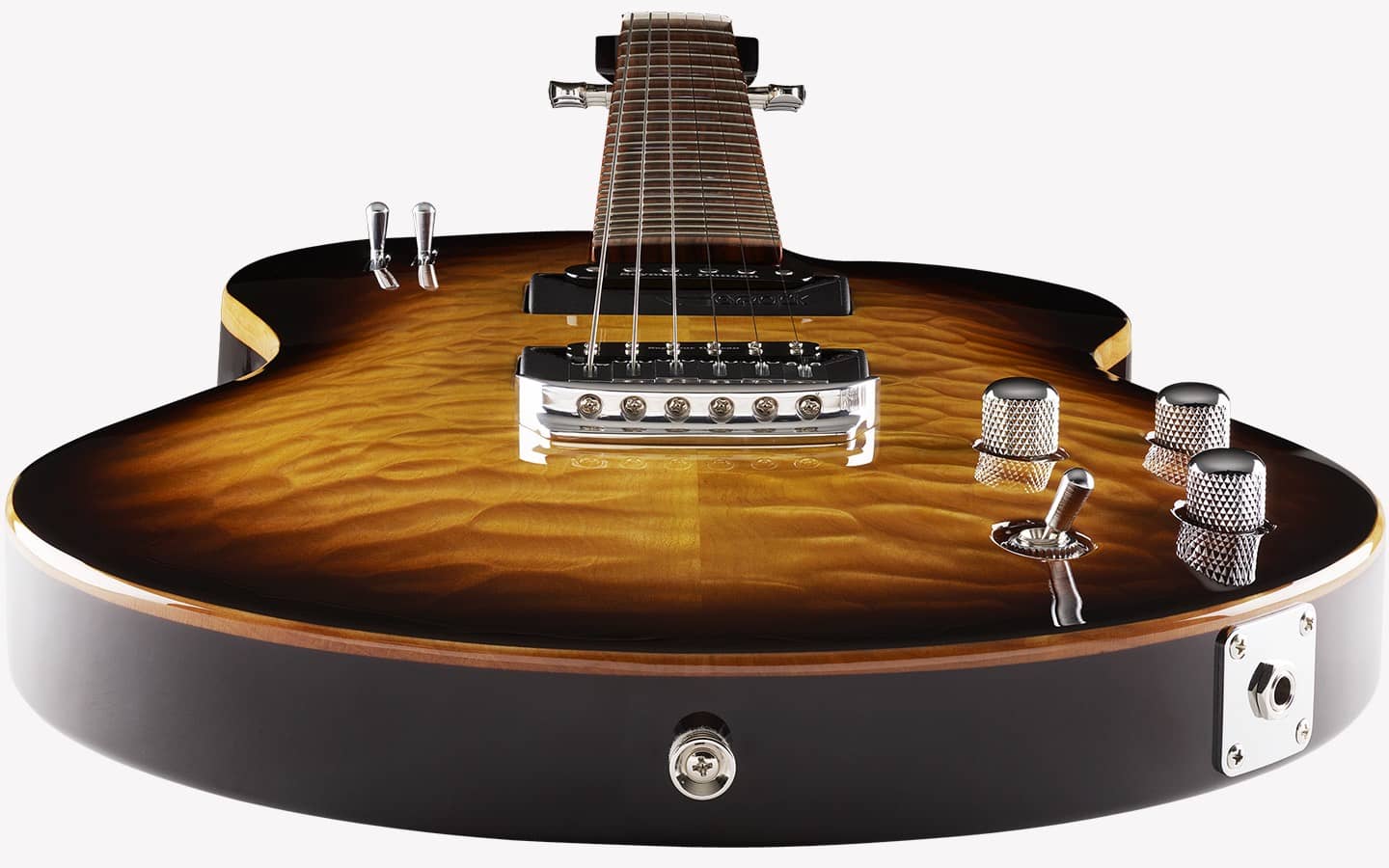 No electronic trick, play authentic
Gyrock is extremly userfriendly. Besides the two shifters, your controls remain the same than on any traditional electric guitars. No battery needed, no embed electronic device, nothing but the authentic tonal signature of each pickup. Swap out the different pickup modules in the back of your guitar, flip them around and mix & match the combinations.

Limitless tonal options
Over the years Seymour Duncan has created pickups for almost every musician you can think of: Slash, Billy Gibbons, Mark Knopfler, David Gilmour, Steve Harris, Eddie Van Halen, Jimmy Page, Stevie Ray Vaughan and so many more… That's why, we've decided to supply Seymour Duncan's finest pickups on the starter pack. Beyond Seymour Duncan's pickups a lot of different references available on the market can obviously be installed on demand.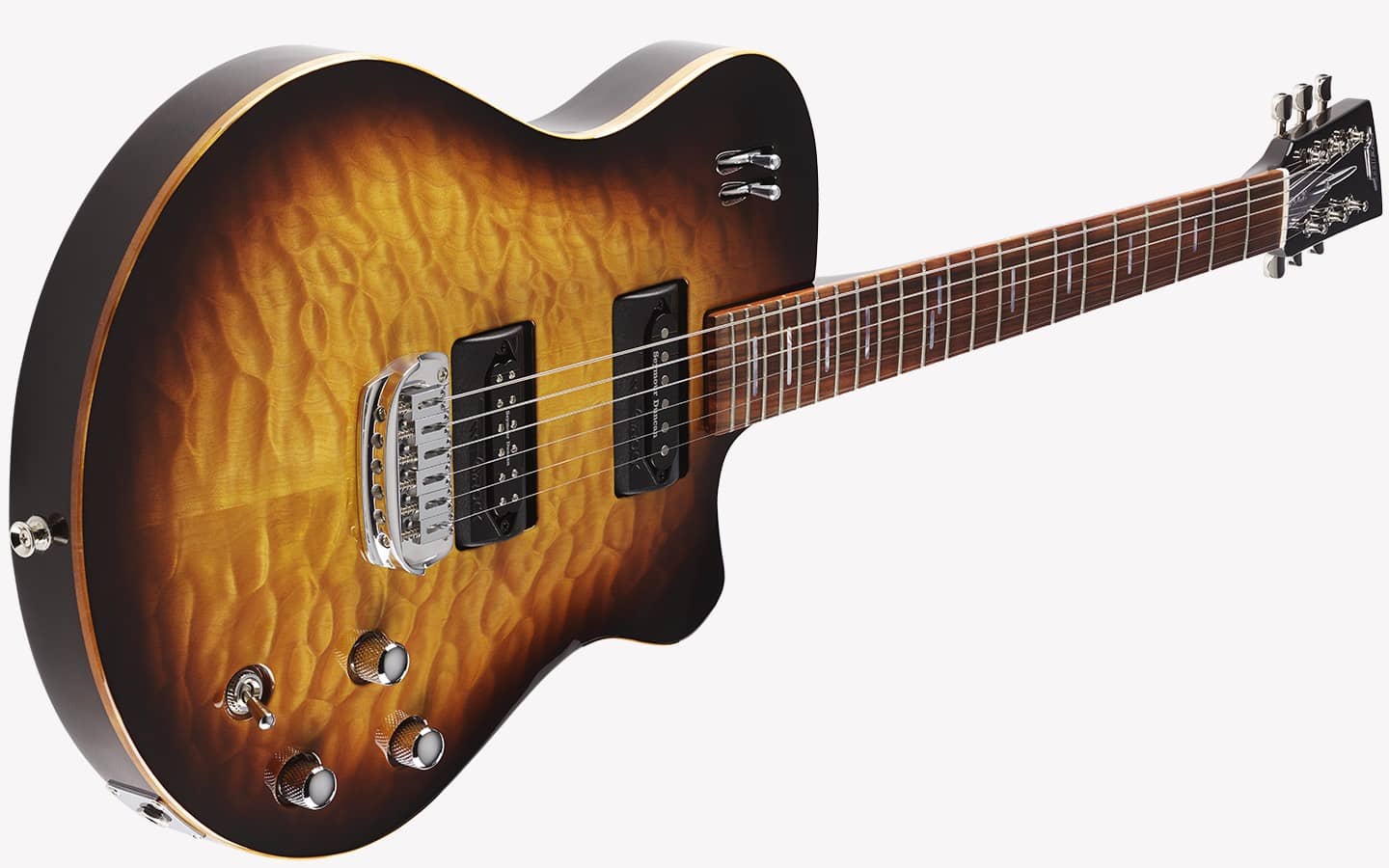 A revolutionary guitar
Established in 2008 in the middle of France, Wild Customs builds electric guitars that are based on revolutionary concepts and unique artistry. The new Gyrock collection is the perfect blend of tradition and innovation: a boutique guitar crafted the old fashion way featuring a cutting-edge piece of engineering.
Read more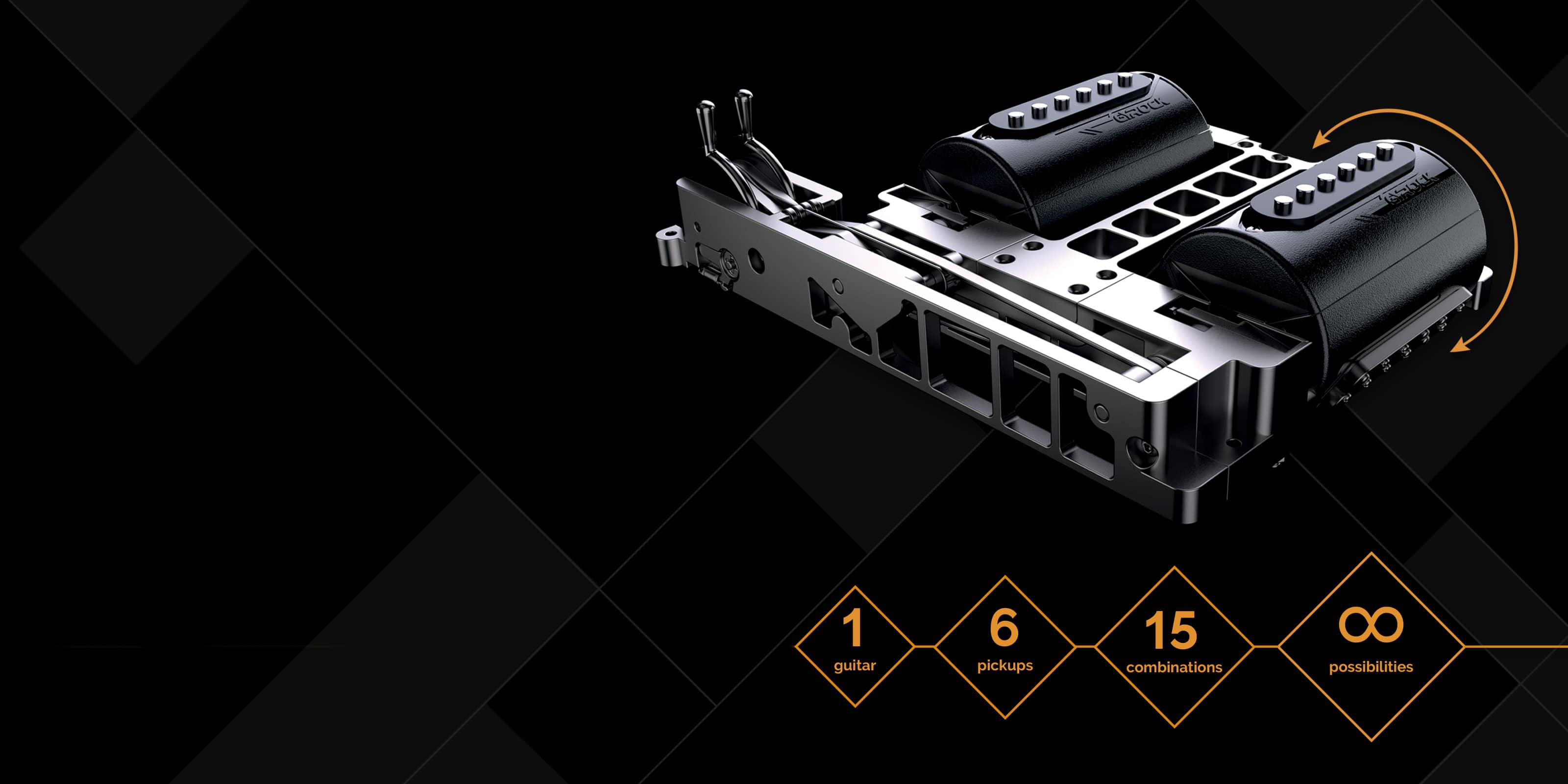 Gyrock gives an incredible feeling of freedom and breaks down all tonal barriers.

You can flip your actual pickups in the middle of a song. A never seen before option that gives you endless possibilities on stage, in rehearsal, in studio, with a looper…


Instant and seamless pickup swapping

Load/unload any pickup in seconds

Limitless options at your fingertips

Unique playability & extreme versatility

An endless source of inspiration