The Gyrock pickup system breaks with convention to create a unique musical experience. Beyond the engineering achievement, we believe in artisanal values, and all our instruments are handcrafted the old fashion way in our workshop. We are committed to always delivering premium quality instruments, that's why all our Guitars are designed, crafted, painted, wired, and tuned in France.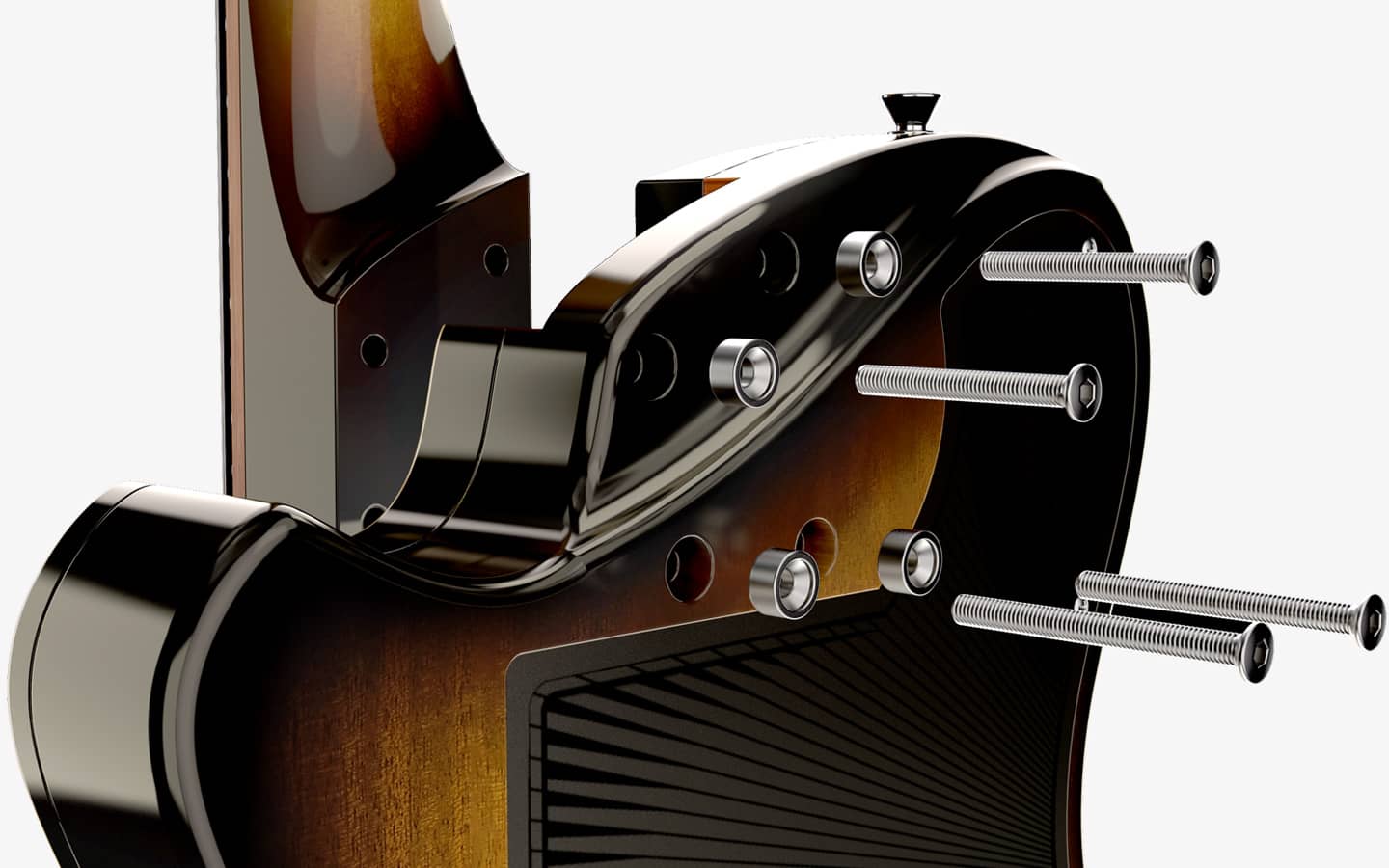 Bolt-on neck construction
The snap and pop of the bolt-on guitar neck emphasizes note definition. It adds a sharpness and firmness that contribute to a cutting tone. Instead of the traditional screws we are using threaded bushings and mechanical bolts to enhance the neck durability and ease installation & tuning.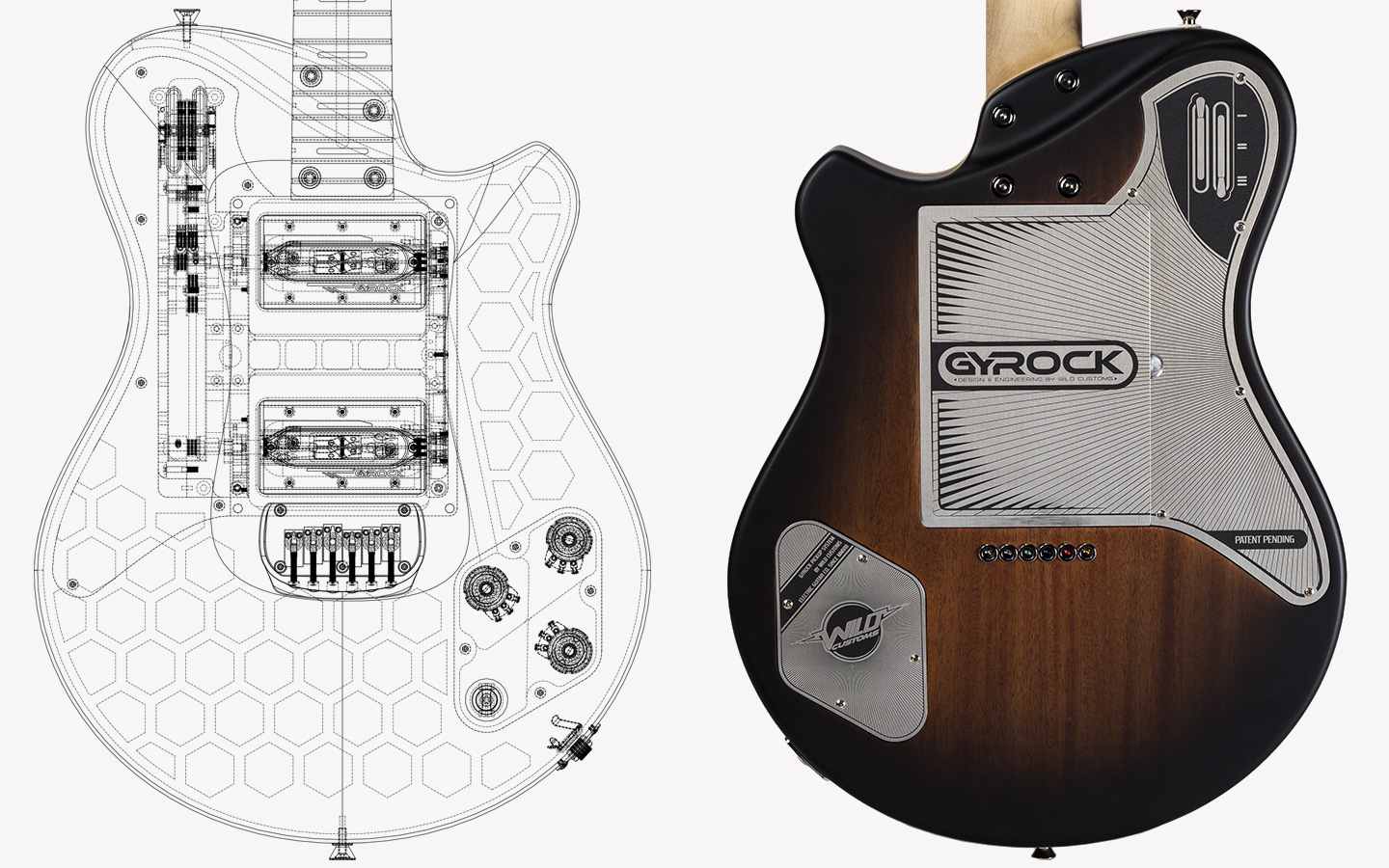 The guitar body
The guitar body is made of premium Honduras mahogany. We've chambered the body with "honey comb" structure to enhance guitar's resonance and sustain. The carved top is crafted from the best Canadian maple. The combination of the warm and full tone of the mahogany with the bright highs and strong upper midrange of the hard maple is associated with some of the most famous rock music of our time.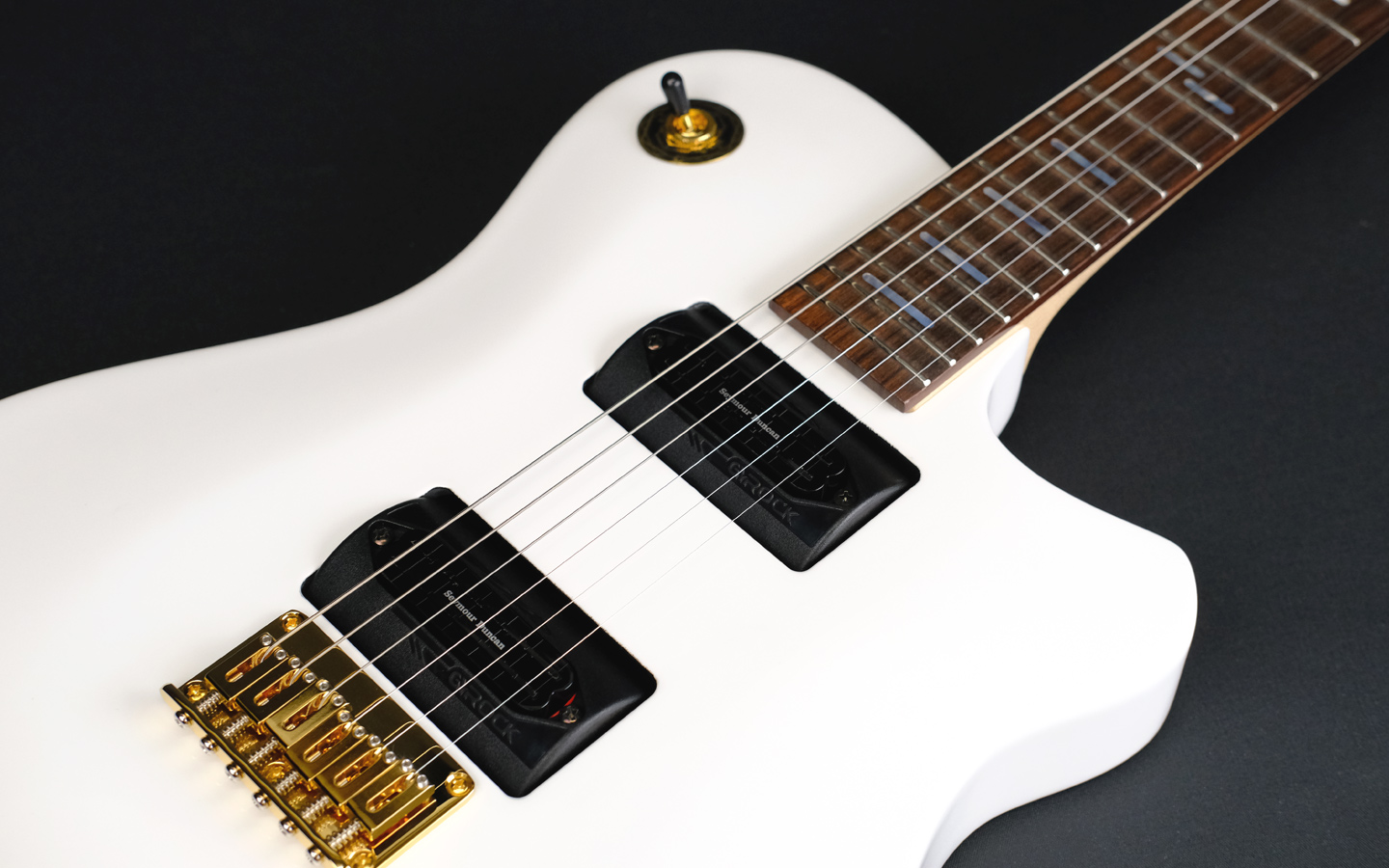 The guitar neck
The guitar neck is made of Canadian maple, a very hard and dense wood. The tone is very bright, with long sustain and a lot of bite. The fretboard is made of Brazilian pau ferro. It makes a warm rich sounding guitar with great resonance and volume. The three piece construction enhances the neck stability. In the same way as the neck volute prevents broken headstock.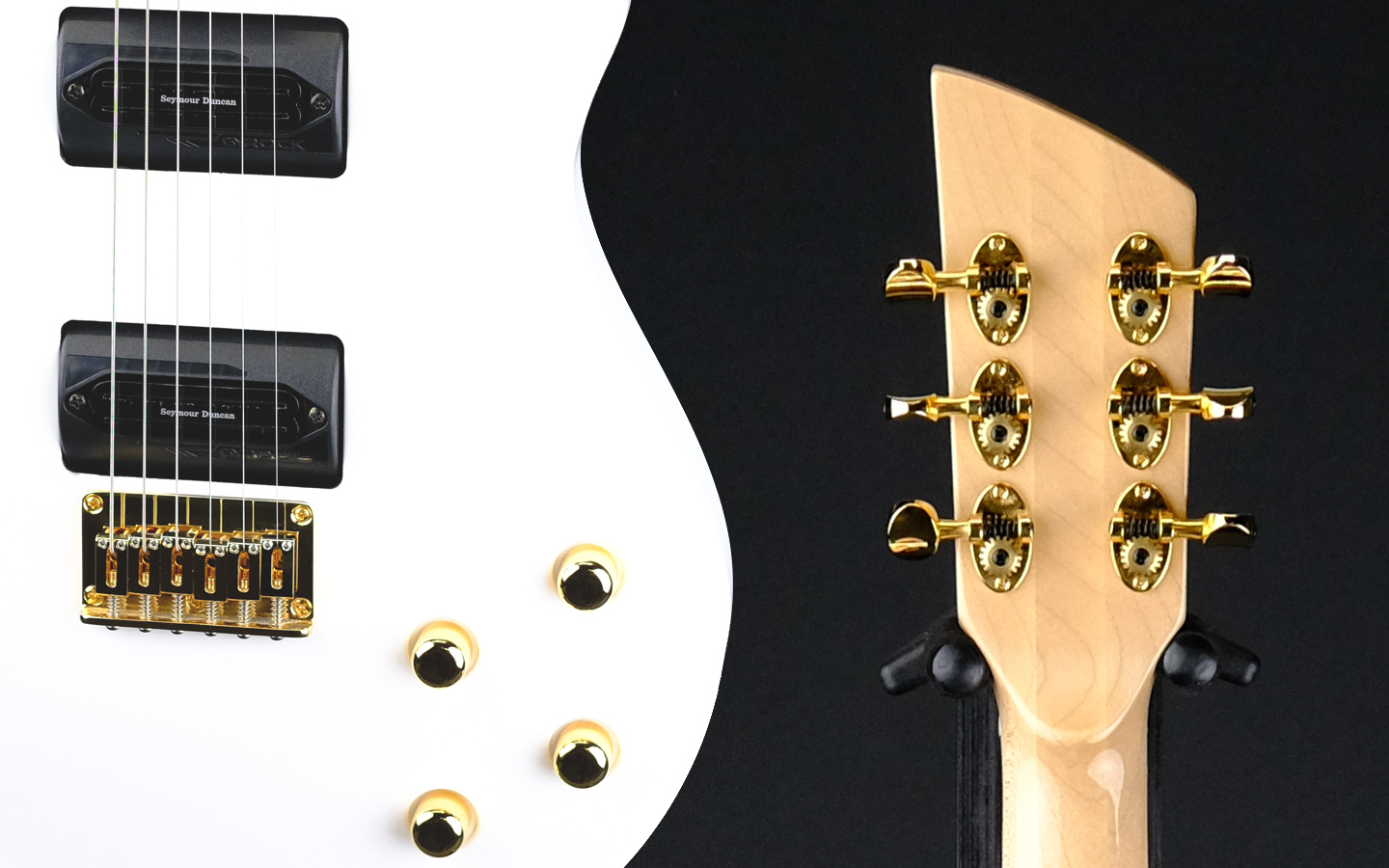 Hardware
The guitar collection features some of the finest hardware you can expect on an electric guitar. The electronic components, the Swiss-made Schertler open gear tuners, the handmade bone nut and all the guitar hardware will bring you years of playing enjoyment.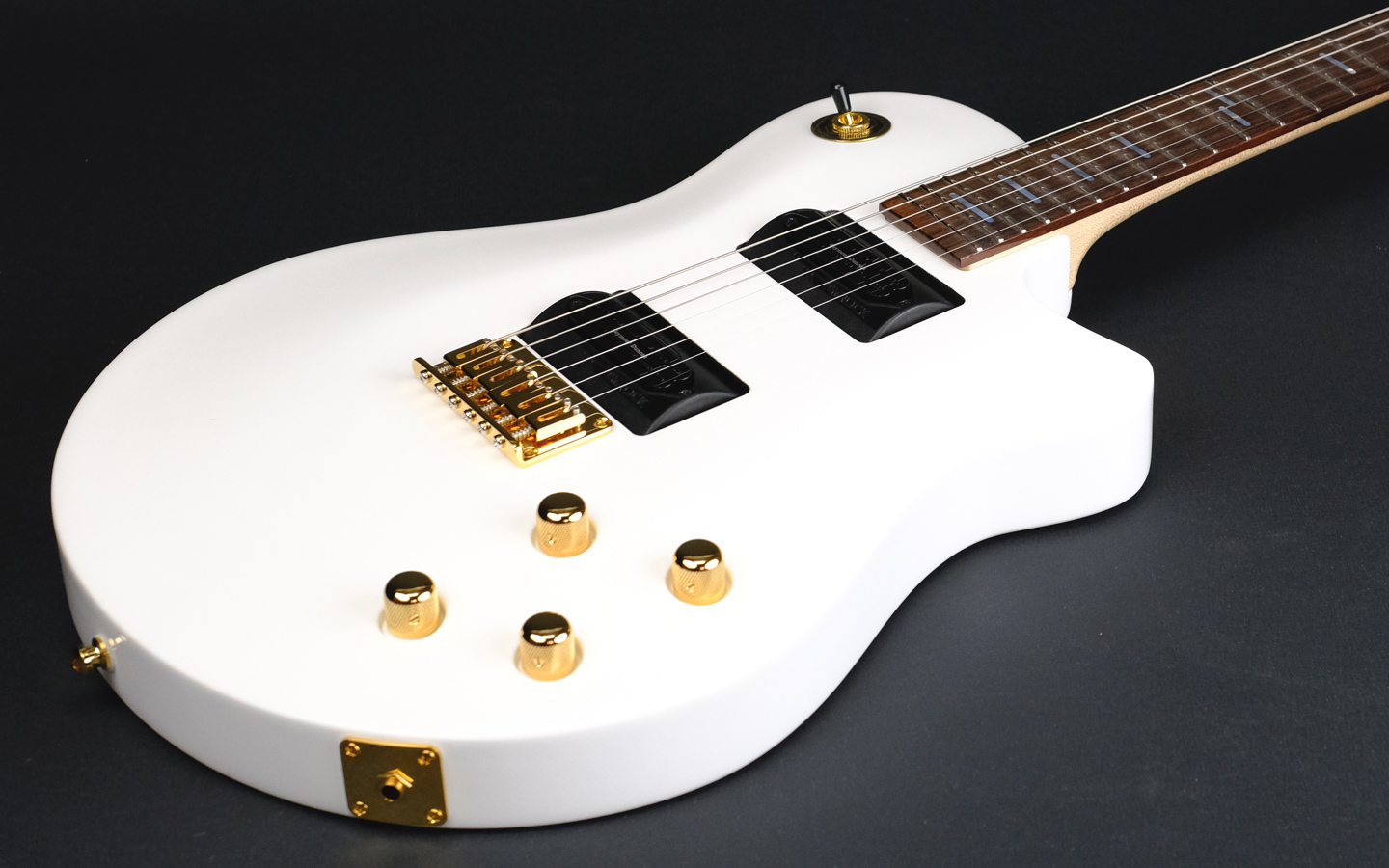 Controls
Gyrock is a revolutionary concept but is above all, extremly userfriendly. Swap out the different pickup modules in the back of your guitar, flip them around and mix & match the combinations. Besides the Gyrock, your controls remain the same than on any traditional electric guitars. The Gyrock guitar features a 3-way toggle switch, 2 volumes and 2 tones. All you need to rock the world!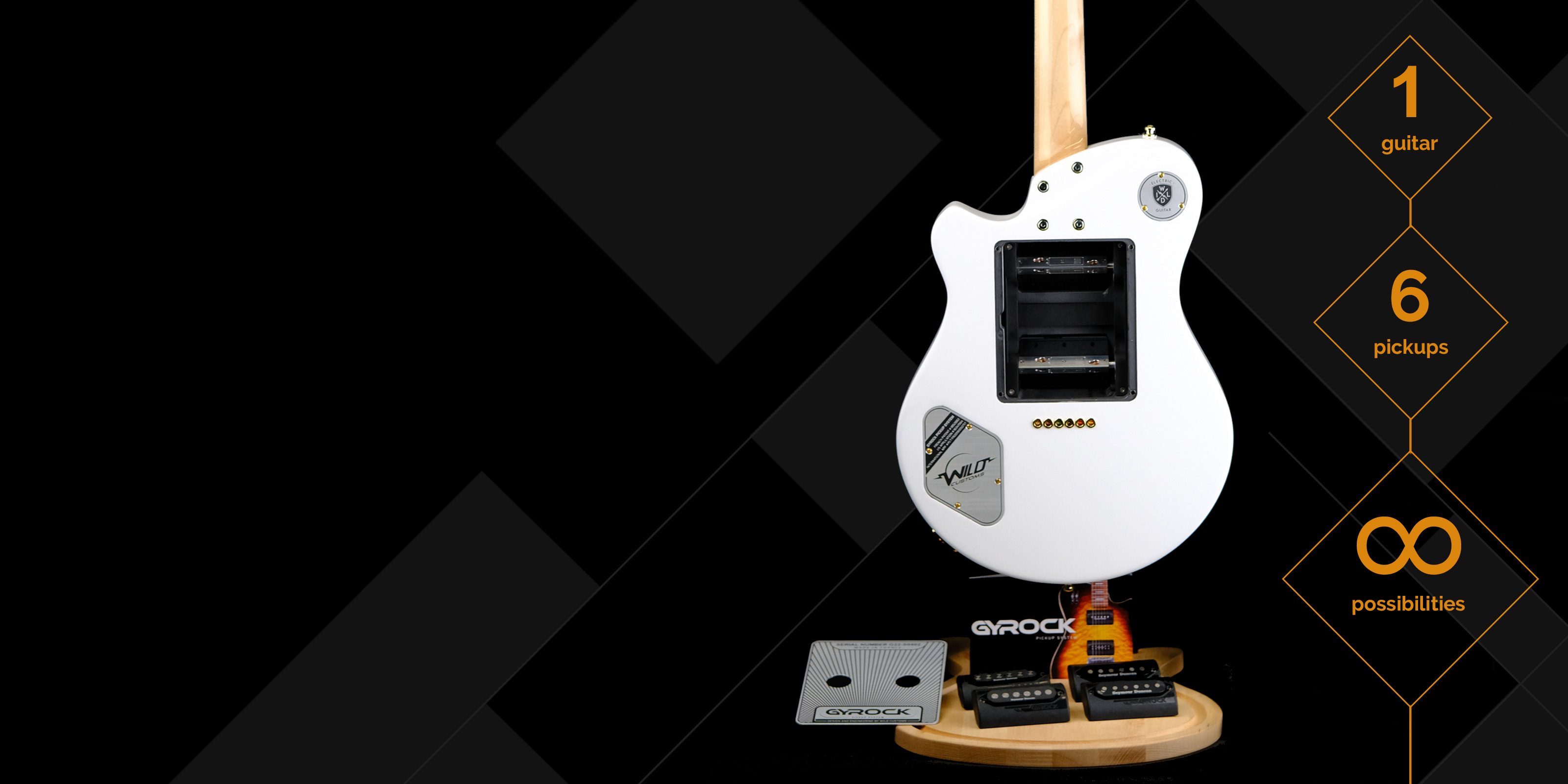 Whether you are looking for rich, authentic humbucking tones or nuanced singlecoil sounds, the Gyrock can seamlessly master most of sonic territories.

The GYROCK Standard ed. starter pack features

> SSL-2 N RWRP by Seymour Duncan
> SSL-2 B by Seymour Duncan
> SSL-4 N RWRP by Seymour Duncan
> SSL-4 B by Seymour Duncan
> SHR-1 N by Seymour Duncan
> SHR-1 B by Seymour Duncan


Expansion packs are available on demand with lot of pickup references for unlimited tonal options.
features
CONSTRUCTION METHOD Bolt-on neck construction
TONE WOOD / BODY Premium East European Alder chambered with "honey comb" structure
TONE WOOD / NECK 3-ply Canadian maple
TONE WOOD / FRETBOARD Pau Ferro
SCALE LENGTH 25'5" / 648mm
NECK PROFILE C Shape / standard thin
RADIUS 10-16" compound radius
FRETS 22 medium jumbo
NUT Bone nut
INLAYS Mother of Pearl
BRIDGE Wilkinson
MACHINE HEADS Schertler open gear
3D PRINTED GYROCK PICKUP SYSTEM Featuring the 6 pickup starter pack
CONTROLS 2 tone / 2 volume / 1 Toggle 3 ways
HARDCASE Premium quality hardcase / Boblen
Misc. Delivered with a leather strap & COA